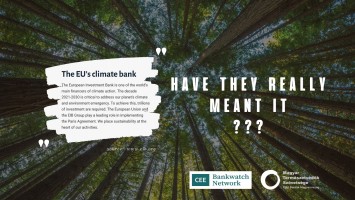 March 2020 - NSC (FoE Hungary) and local civilians complain to the European Investment Bank (EIB)

- the BUD Airport expansion project violates environmental and social standards on several points.

November 2021 - the Bank's Complaints Mechanism vindicated the complainants

- EIB CM required an environmental screening to be submitted to the EIB before any further disbursements.

February 2022 - the EIB has stated that did not freeze funds for the Budapest airport expansion


...EIB calls itself the Climate Bank of Europe...